The Summit Baptist Church is seeking qualified applicants for the position of Senior Pastor. This is a bi-vocational position which involves among other responsibilities, leading a small congregation through weekly preaching, direction of the Leadership team and coordinating community evangelism/outreach. The candidate must qualify as cited in 1 Timothy 3, Titus 1 and 1 Peter 5:1-4; as well as align with…
First Baptist Church of Bushnell is seeking a FULL-TIME PASTOR OF WORSHIP. Interested candidates can receive a copy of the job description and, if God leads, submit a resume at churchoffice@fbcbushnell.org or First Baptist Church of Bushnell, 125 W. Anderson Ave., Bushnell, FL 33513 before December 31, 2023.
First Baptist Church in Lake Butler is searching for an Office/Financial Secretary. This is a full-time position that requires strong accounting skills. The position includes paid vacation, paid holidays and is a 40-hour work week (Monday-Friday). The salary range is $31,200-$41,600 annually. If you are interested, please send a resume to sjklein0714@gmail.com. Additional information will be provided via…
Bible Studies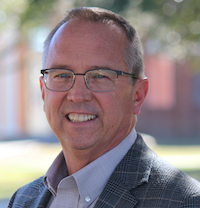 Richard Elligson
Richard Elligson earned a PhD in Theology from Mid-America Baptist Theological Seminary. Archives
Margaret Colson
Margaret Colson began serving as consulting communications editor for the Florida Baptist Convention in April 2022, but she has a long history of working with Florida Baptists in telling the story of how God is at work in the Sunshine State.
Margaret earned a Bachelor of Arts in journalism from the University of Georgia and a Master of Divinity and Doctor of Ministry from New Orleans Baptist Theological Seminary. She is a leader in denominational communications, serving as executive director for Baptist Communicators Association as well as for Association of State Baptist Publications. She is married to Keith Colson.
Keila Diaz
Keila earned a B.S. in Communications from Florida International University in Miami. She writes news and stories about Florida Baptist churches, creates and posts social content to the FBC's social media channels, and is a Baptist Press contributor.
When she's not working, Keila enjoys bike rides and spending time with her family.
Brooke Mannion
Brooke Mannion is a Pensacola native and longtime member of Hillcrest Baptist Church. She is a graduate of University of West Florida and has a diverse work history in advertising, interior decorating and accounting. Now she finds joy as a wife and stay-at-home mom of three children. Brooke enjoys home schooling, cooking, connecting with others and studying God's Word.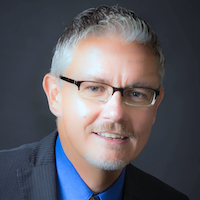 David Moore
David Moore has been writing and editing for newspapers and magazines in Florida for more than 20 years. He has a bachelor's degree in journalism from the University of Florida. A proud member of First Baptist Church of Ocala, David serves in the worship, deacon and NextGen ministries. He and his wife Beth have three children.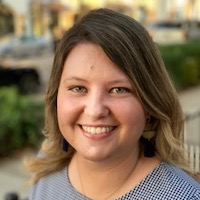 Jessica Pigg
Jessica received her B.S. in Biblical Studies from Southwestern Baptist Theological Seminary. She contributes to Florida Baptist Conv, Biblical Woman, Baptist Press, The Devotional for Women, and Daily Devotional Bible for Women. Her greatest joy is serving beside her husband who is the Senior Pastor of Fellowship Church.