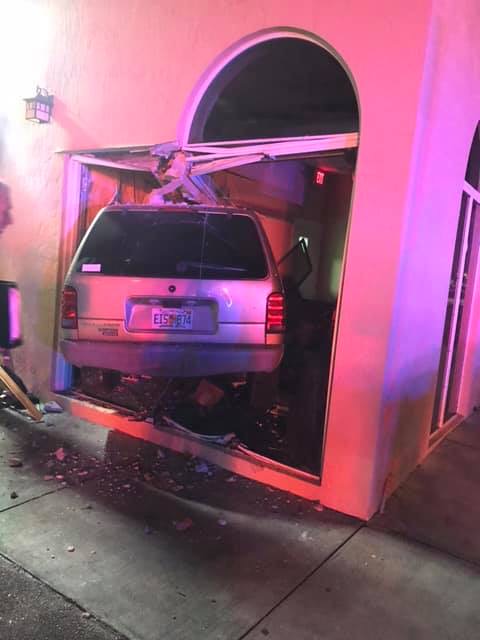 Javier Sotolongo, pastor of Iglesia Bautista Estrella de Belen in Hialeah, is giving thanks to God for protecting him and his family after an SUV crashed into his office Thursday night.
"I had an appointment scheduled for 6 pm but I rescheduled it for 8:30 because I was not feeling well," said Sotolongo. At approximately 7 pm his daughter called him from the church to tell him a car had crashed into his office. "If I hadn't canceled that appointment, I might not be here to tell you this story today."
Sarah Sotolongo, the pastor's daughter, was in the church offices and heard when the car broke through the walls. "It sounded like a bomb," she told NBC Miami news. "He landed two offices away from me, but everything crashed inside…". Thirteen minutes prior to the crash she had been in her father's office making copies.
The SUV was driven by an older gentleman, said Sotolongo. "It appears he lost control of the car and crashed into the church…he was very shaken afterwards the church staff and I prayed for him and over him and invited him to come to church on Sunday."
The city's fire department has closed off that area of the church. "We can't go in there," said Sotolongo. As of now he hopes to hold worship on Sunday as usual, but he expects the city to be back to inspect the rest of the structure.
"I see God's hand moving in this situation; he has protected us."
Rejoice with us as we praise God for keeping everyone safe. You can see surveillance video of the crash here and here.
By Keila Diaz, Florida Baptist Convention, January 11, 2019