St. Croix Revival feeds physical and spiritual needs
During the revival crusade in St. Croix on Jan. 31st, approximately 250 people came to Christ, said Jeffery Singletary, central Florida catalyst.
Florida Baptist pastors traveled to St. Croix in the days leading up to the revival and worked with high schools and middle schools on the island.
James Peoples, Send City missionary with the North American Mission Board, said that the people of St. Croix were welcoming and warm to them "despite a majority of them still being without power and having been through a lot since hurricane Maria."
Former Tampa Bay Buccaneers Defensive Back Dexter Sanders, who was also the 2003 Super Bowl MVP, and Corey Sanders, pastor of Movement Christian Church in Homestead, spoke to the youth at four different schools.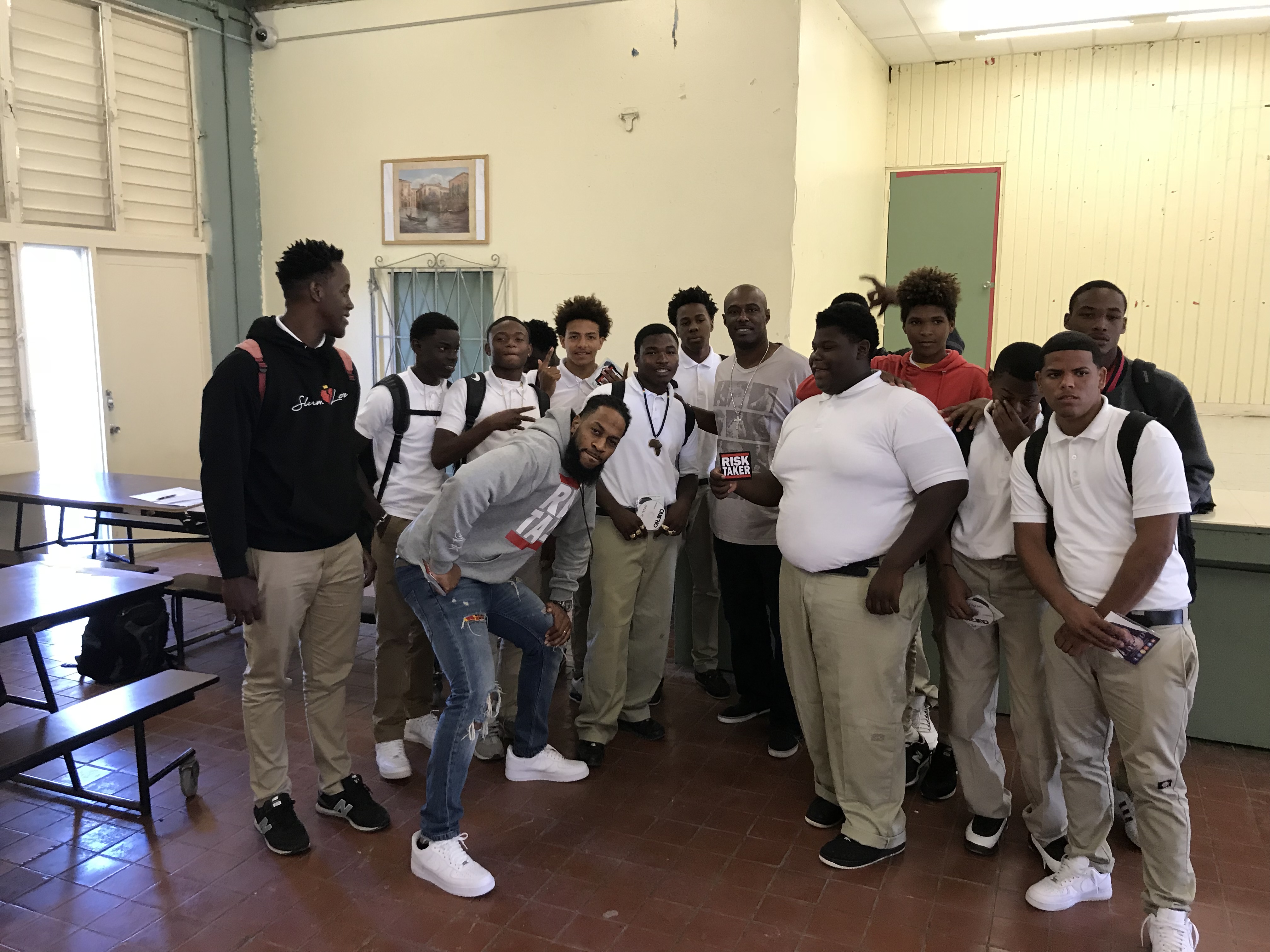 Sanders, who not only pastors but is also a hip-hop artist, challenged the students with motivational words while Dexter shared his testimony and experiences from the NFL.
"It was amazing to share the hope of Jesus with students," said Peoples.
Peoples preached on prayer, trust and praising God at all times.
Singletary said 15,000 meals were passed out at the crusade.
Tommy Green, executive director-treasurer of the Florida Baptist Convention, shared that the result of the revival crusade was a "fantastic, tremendous blessing and movement of God."
By Keila Diaz, Florida Baptist Convention, February 7, 2018