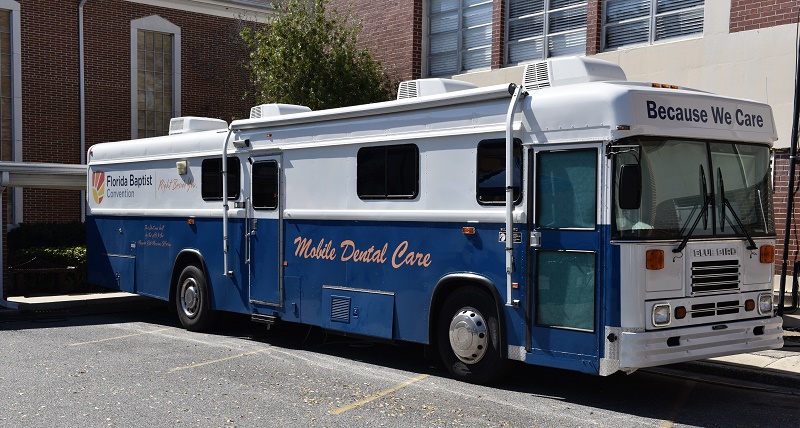 "…because as soon as we told them who we were (Moultrie Baptist), they said, 'Yeah! I saw the sign! You guys are the ones that ran that free dental clinic thing!' The Dental Clinic is the best positive publicity that we have had in the last 5 years at least. Thank you for helping us make a real difference in our community!"

Johnny Weldon
Pastor, Moultrie Baptist Church
Mission
The mission of the Florida Baptist Mobile Dental Unit is to provide a ministry tool for the local church and association to build a bridge to their community through the provision of free dental care.
The ultimate goal is the transforming of lives through:
Meeting dental needs of the underserved.
Sharing Jesus through personal evangelism.
Providing spiritual care for the believer.
Encouraging and inspiring the establishment of permanent, free dental clinics in Florida Baptist churches.