Assuring its community that "no perfect people are allowed," in just eight short years The Grove Church in Titusville has grown from a team of 30 to a congregation of 1,200 attending Sunday worship services on four campuses.
Launched by brothers Brad and Barry Russell in November 2011, Barry Russell, who serves as campus pastor, believes God draws people to visit through "word of mouth" invitations from members and guests.
Yet from the beginning it was the vision of its sending church, Park Avenue Baptist Church in Titusville that opened doors for the new church plant.
"We only exist due to the leadership and faithfulness of Park Avenue," said Russell, noting that the church sent out 30 members to help the new church and allowed them to use their student building for worship services. Ninety persons attended The Grove's first Sunday worship service.
Today, The Grove is "one church in four locations," with Sunday morning worship services at the Titusville campus held at the YMCA and Port St. John campus that meets at the Challenger 7 Elementary School in Cocoa. Worship is also held at the Brevard County Jail in Cocoa and a newly launched Monday night service at the Titusville Mall Cinema.
The vision of The Grove Church has always been to reach its community by pointing them to a life-changing relationship with Jesus, Russell said.
The church celebrates baptism each month on the first Sunday. This year, 63 new believers have been baptized. "We have lots of conversations with people to take the next step," said Russell.
The church, a part of the Brevard Baptist Association, was recently recognized by the Florida Baptist Convention as a leading church in the state for its 2018 Cooperative Program giving and baptisms, which numbered 111 that year.
On Dec. 1, The Grove Church will take a new step of faith when three of the campuses are combined in their new renovated facility, located in a former Gooding's grocery store in Titusville.
The facility, vacant for two decades, was renovated by hundreds of volunteers giving of their time, resources and dollars to help in the process. Church leaders said the building's transformation is a beautiful picture of the transformation that has and is taking place in the lives of those who have found Jesus and experienced His work in their lives.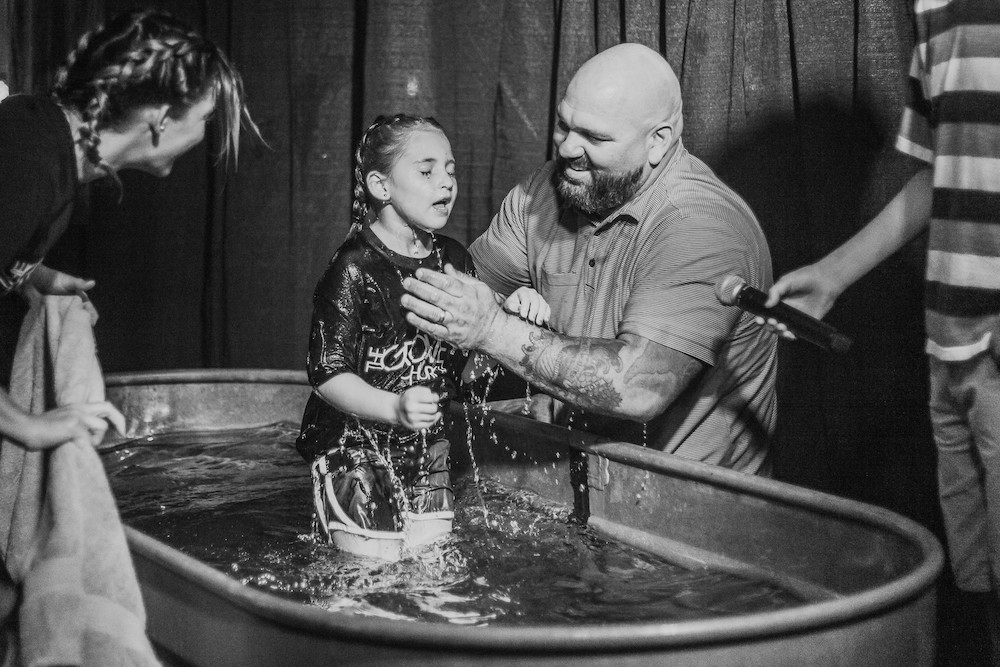 To help keep their focus on God's Kingdom and not on a building, Lead Pastor Brad Russell said he has always envisioned that when they move into their new facility, they would also plant a new church, modeling the commitment of their own sending church.
This will happen in January 2020, when they launch The Rock Church in North Titusville with a core group of 34 people, 28 of them coming from The Grove.
"It's a wonderful accomplishment that The Grove Church baptized so many people last year. Despite challenges, they have kept the priorities of evangelism, church planting and giving to missions through the Cooperative Program," said Craig Culbreth, Catalyst, East Region, Florida Baptist Convention.