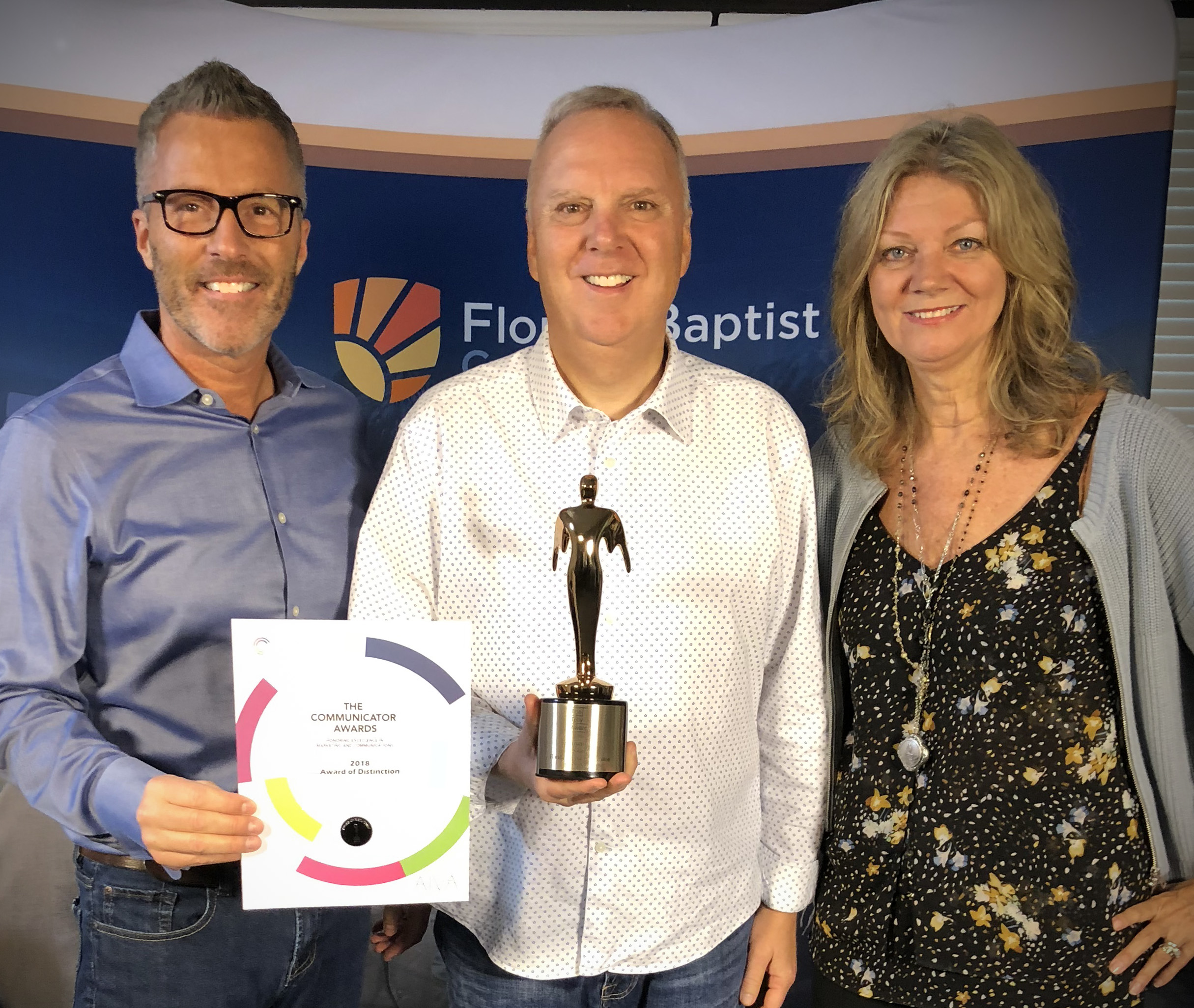 Raising the bar for church communication
New things are happening in church communication and the communication team at your Florida Baptist Convention stands ready to help your church tell the amazing stories of how God is working in and through your ministry.
"It's a privilege to tell the state about the great things happening in Florida Baptist churches," said Mark MacDonald, Strategic Communication Catalyst for the Convention.
Since MacDonald's arrival last summer, there has been a push to tell more and better church ministry stories as well as keep ministry leaders, church members, and the greater Church up-to-date with what's happening in Florida Baptist and Southern Baptist Convention news. Our new digital format ensures that stories of all that God is doing around our state are reaching Florida Baptists quickly.
And the new emphasis on excellent church communication in our state is getting noticed.
"Be the Spark" recognized
Recently, the 2018 Florida Baptist Convention's Cooperative Program campaign video "Be the Spark" received honors from two different international organizations that receive hundreds of entries:
-a Bronze Telly Award in the Religion/Spirituality category https://www.tellyawards.com/winners/2018/non-broadcast/general-religion-spirituality and
-an Award of Distinction from The Communicator Awards in the Film/Video Fundraising category https://www.communicatorawards.com/winners/list/?event=1018&category=1923&award=9&_p=6.
The award-winning video tells the story of how Florida Baptists are the catalytic spark that transports the light of the gospel worldwide through their generous gifts to the Cooperative Program.
First-ever statewide Baptist Communicators Network
Another big change this past year has been the genesis of the Florida Baptist Communicators Network. Through the network, church communicators from around the state can collaborate, share experiences and challenges and encourage one another as they seek to tell stories of impactful ministry taking place in their churches.
"Florida is the first state to have a church communicators network in the SBC," MacDonald said. "The network allows us to encourage church communicators and together raise the bar on all church communication around the state. I want to see church websites, social media, and print materials become more effective!"
Are you responsible for telling your church's stories? Looking for some encouragement and community? Check out the Florida Baptist Communicators Network by following our Facebook group or click here for more information.
Want to know more about the advantages of a church communication strategy? Find out the benefits other churches in Florida have already seen by clicking here.
By Nicole Kalil, Florida Baptist Convention, August 14, 2018