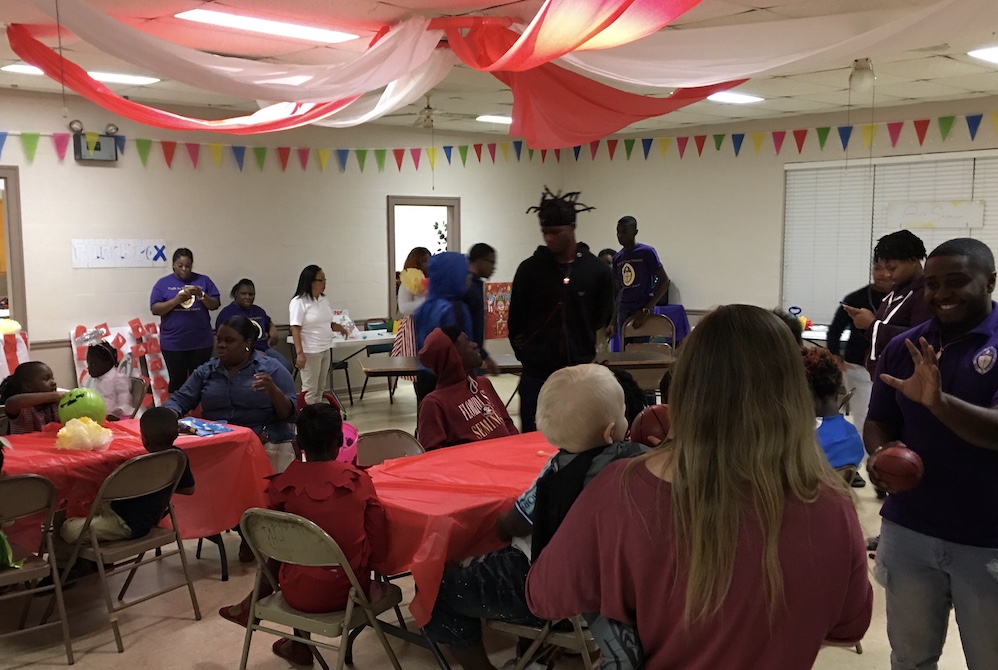 QUINCY–Food, music, games, and candy–plus plenty of families–equal a great night of community outreach for New Destiny Christian Church in Quincy, Fla.
The new church plant recently held its second 'Hallelujah Night,' and this year's event was a great outreach event, according to Pastor Charles Salem, who rejoiced over the turnout of 63 children and 30 adults.
As a safe alternative to Halloween's traditional door-to-door trick-or-treating, the church's Hallelujah Night on Oct. 31 offered free food and candy, music, carnival type booths and games, even candy apples.
Members of the youth ministry helped bag up the candy and staff the game booths. Children dressed in costumes went from booth-to-booth, playing games and winning prizes. Families were also treated to a free meal of pizza, chips and more. Each child left with a bag of candy.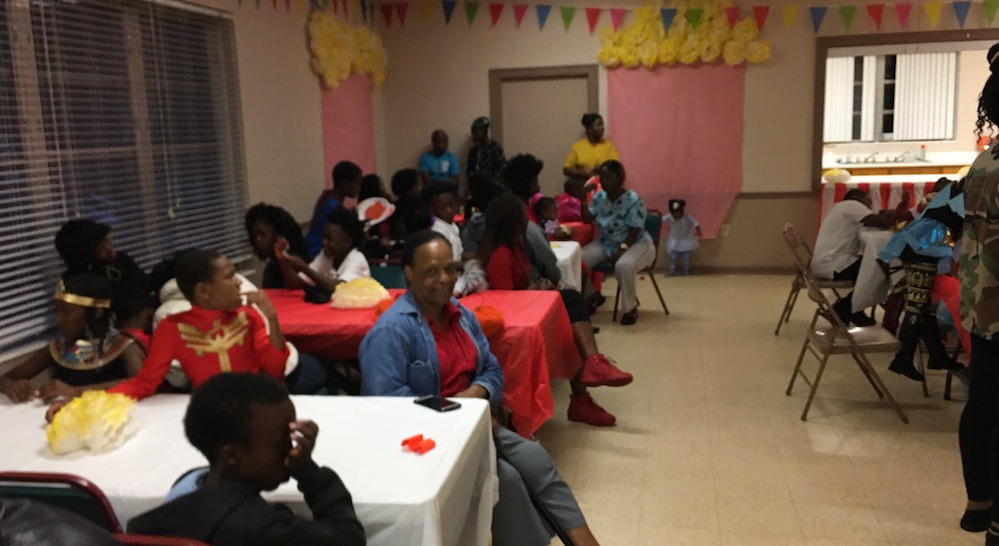 "This is something we wanted to do as an outreach evangelism ministry from our church to the community we serve," said Salem, who started the new church plant about two and a half years ago.
"Because we are a new church plant, we wanted to introduce ourselves to the neighborhood," he said, "This is one of the things we came up with to let the community know that we were there and to try to start the process of winning their hearts and be effective in ministry to them."
Rain had cancelled other events in the community that day, but members of New Destiny were determined that the show must go on.
"About an hour before the event, it stopped raining and dried up," Salem said. "I tell you, we looked up and all the children in the neighborhood were coming. They were so excited."
Salem credits part of the night's success to the group of men he drinks coffee with at the neighborhood gas station.
"They were a very instrumental part in helping us spread the word about our event," he said. "They took some of our flyers home and let their families and friends know what he had going on at our church."
As part of the night's festivities, the youth pastor, Charles Salem IV, the pastor's son, shared a short sermon with those in attendance.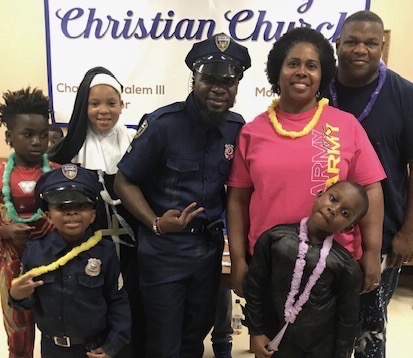 "We had a great response from the sermon with people wanting more information about the church," the elder Salem said.
They shared more details about service times and the church's ministries, including some upcoming events like its Thanksgiving Basket giveaway later this month and its Christmas on the Court event scheduled for December. Events like these can be instrumental in reaching the residents of this underprivileged area, Salem said.
Christmas on the Court will be held at the neighborhood basketball court where a lot of children gather to play ball and play on the playground.
"We're going to have a basketball tournament, food and music. And we're going to give away some toys," Pastor Salem said. "During Hallelujah Night, we had parents register their children with the names, ages and gender so we'd know what types of toys to get. We think it's going to be another great event."