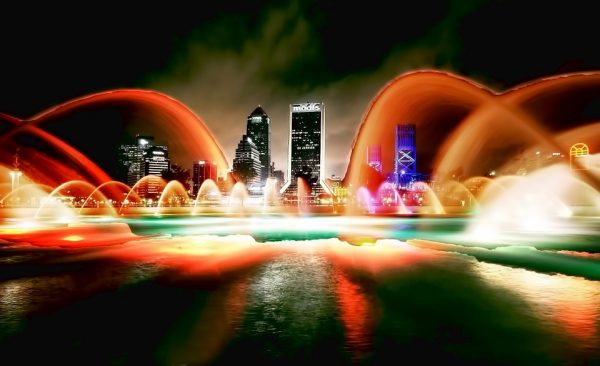 Jacksonville Baptist Association has formed what they're calling a Gospel Unity team to highlight how church leaders can foster racial reconciliation in Jacksonville.
JBA leadership is expecting the team to accomplish a few things:
Create a declaration expressing commitment to Gospel unity in spite of racial divides
Present the declaration to JBA to be adopted as Associational policy
Ask churches in the JBA network to publicly agree with the policy or risk parting ways with the Association
Develop some action steps to promote racial unity in practical, tangible ways
"We've got to get better at this," said Rick Wheeler, lead missional strategist for JBA.
Martin Luther King, Jr. Anniversary
Racial reconciliation and unity are being highlighted across the country as 2018 marks the 50th anniversary of the assassination of Martin Luther King, Jr. The Ethics & Religious Liberty Commission (ERLC) is partnering with The Gospel Coalition to hold a one-day event called "MLK50: Gospel Reflections from the Mountaintop" on April 4, 2018.
In a press release, ERLC President Russell Moore said: "Fifty years after Dr. King's assassination, it is shameful that the church often lags behind the culture around us when it comes to issues of racial justice, unity and reconciliation. We should be leading the way."
Starting the Conversation
Orvin Feliciano, pastor of Jones Road Baptist Church, is part of the Gospel Unity team. As a Puerto Rican pastor leading a predominantly Anglo church, Wheerler believes Feliciano is uniquely positioned to speak into issues of racial reconciliation. Later this year his church is joining with an African-American congregation and a small rural congregation for a time of fellowship and worship that he hopes will foster more unity across racial lines. Click here for more of that story.
Wheeler believes this conversation is well overdue.
"To lead a predominantly African-American or Hispanic church in our part of the state means you have to lead differently," he said. "It's not an easy mission field."
Moving in the Right Direction
The move is not unique to Jacksonville. Wheeler said many state conventions and associations have already taken these steps toward raising awareness and erasing any ambiguity on where they stand about issues of race.
David Tarkington, lead pastor of First Baptist Church in Orange Park, also serves on the team. He believes holding firmly to the Gospel is the only thing that will break down racial barriers that exist within the SBC, the city and the entire country.
"While it is clear that we as a denomination have come far from our first gathering in 1845, the fact remains that continued progress regarding race relations among Baptists and all believers must be taken," he said.
Ending Racism
As Elijah Simmons, pastor of Mount Horeb Baptist Church, sees it, the only way to solve the problem of racism is to "put Christ before the culture." That's why it was important to him to serve on the team as well.
"If we truly follow the Gospel as written, racism is over," Simmons said.
By Nicole Kalil, Florida Baptist Convention, February 13, 2018