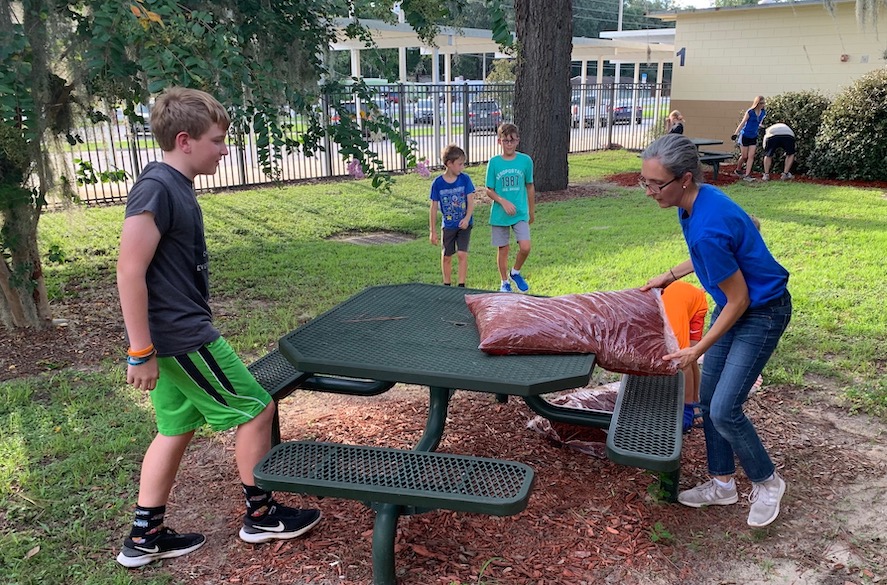 Armed with 40 backpacks full of school supplies, 80 bags of mulch, landscaping tools and prayer cards, about 120 members of First Baptist Church in Ocala set out on a hot Sunday afternoon in August to take part in its annual back-to-school project.
It's called "Gather and Scatter" as members gather at the church for a quick meal, prayer time and instructions before scattering out to three schools. This marked the fifth year the church has been doing this back-to-school project. Members donate school supplies in July to fill the backpacks. They also pick up prayer cards with the names of employees from all three schools, pledging to pray for them during the school year.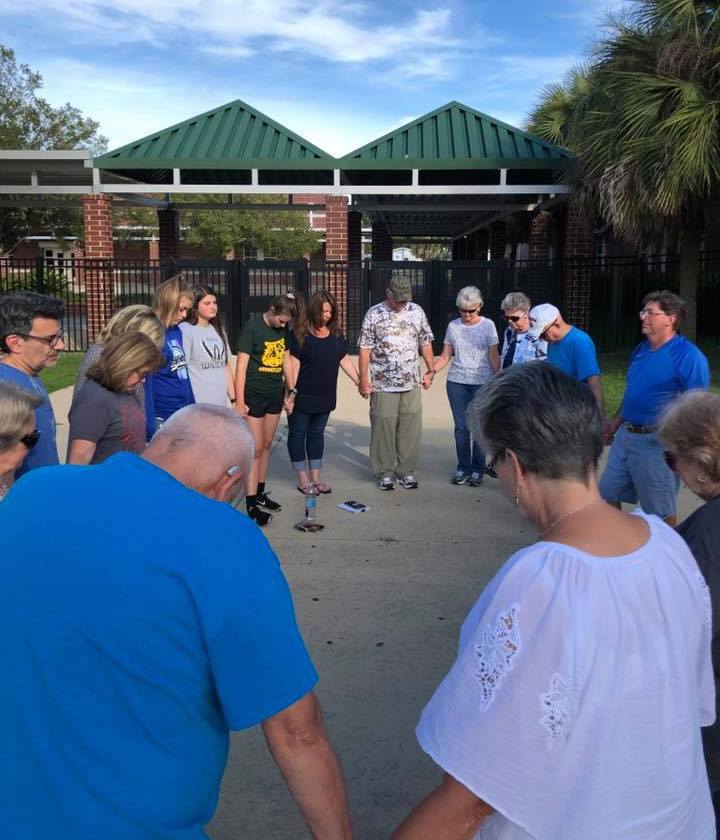 "We're working in our neighborhood schools where we have the most opportunity for service," said Bruce LePoint, pastor for Global Disciplemaking at First Baptist. "This is our way of giving back to the community. We try to make the campuses as nice as we can."
At Forest High School, volunteers circled and joined hands as they prayed for the students, staff and administrators. They then walked the campus, stopping to pray for each classroom and office.
At Ward-Highlands and Maplewood elementary schools, there were two teams at each school, comprised of both adults and children. A prayer team walked each campus, praying for teachers, students and administrators, while a landscaping team helped to beautify each campus by trimming hedges, pulling weeds and laying mulch.
For Micah and Jennifer Baxley this event was a family affair. They and their four children volunteered on the landscaping team at Ward Highlands.
"I love that I was able to serve my community alongside my children and my church family," Jennifer Baxley said. "Having service opportunities that include children of all ages allows them to see their individual role in the Body of Christ."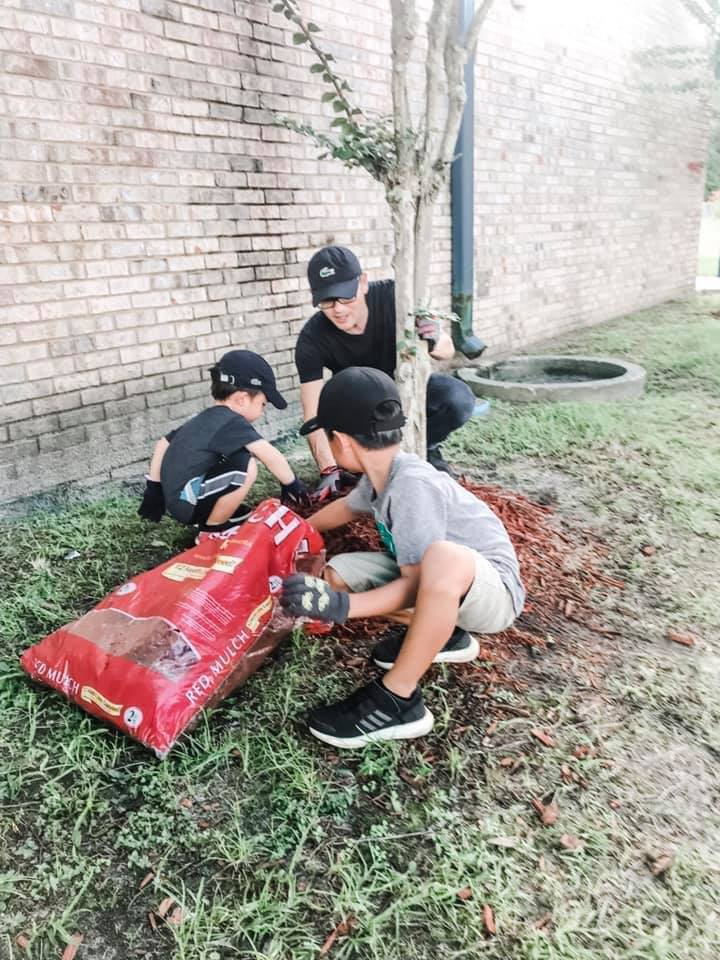 Projects like First Baptist's Gather and Scatter fall in line with the Florida Baptist Convention's "Write Beside You" initiative, which encourages churches to partner with schools to make a difference in the lives of students across the state.
For this project, LePoint contacts school administrators to find out how the church might assist them. Sometimes school administrators even join the volunteers at work. That was the case last year when Treasa Buck, principal at Ward Highlands Elementary, and her son assisted with the landscaping work there.
"Every new school year our students show up with new clothes, new shoes and smiles on their faces," Buck said. "Every new school year our staff shows up with new strategies, new ideas, and a renewed sense of purpose for why they are driven to teach our students.
"Because of First Baptist Church of Ocala, our school welcomes the students and staff every new school year refreshed and beautiful. The members of the church put their heart into the yearly beautification and pray over our school for a blessed school year," she added.
"Our students continue to grow and be successful because members of our community like those at First Baptist Church of Ocala believe in them."