Christ Family Church is meeting a need in their Miami community by providing free, Christian counseling to anyone that needs it through their Christ Family Care and Counseling Center.
"We took this step of faith in offering free or donation-based counseling to anyone that needs it," said Jonathan Palaci, one of Christ Family's two pastors. "Basically, it's a vision our church has had and something we feel God has led us to do."
The counseling center, which is located less than four miles from where Christ Family meets for worship, offers counseling in 11 different areas as well as restoration groups and counseling training to local churches and has been doing so for about two years. The team of counselors is made up by Palaci; Jose Prado, Christ Family pastor; Mike Swihart, center director; and Veronica Bello, children's and women's ministry leader.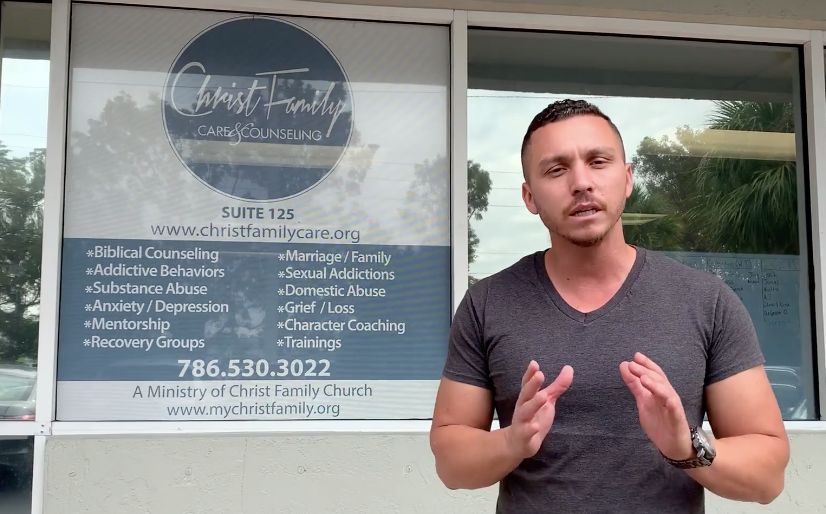 "Some people from the church [receive counseling] but it's mostly people from outside the church coming to us," said Palaci.
"Many of the people I see for counseling are being referred to us from other people who have received counseling from us previously," added Swihart. He thinks it's because "in Miami there is a disconnect in spirituality, people haven't really sought a relationship with God in their lives and through the Gospel we help them see their destructive choices and help them understand that they are created in the image of God and He wants them and loves them."
Christian counseling is different because it helps people understand that sin is at the heart of the problem and God has the solution, said Swihart. "Christ centered counseling comes from a place where we help others understand we're created by God as men and women in His likeness and are dependent on Him [but] we have made choices independent of God and that's what always leads to destructive sin."
Swihart has found the greatest counseling needs to be in the areas of marriage, addiction and trauma. "One significant area we see is marriage counseling and quite a bit of counseling for people who experienced significant trauma as children and now are struggling with addictions to drugs, porn, etc.," he said.
Christ Family Care and Counseling also offers restoration groups to help people heal and grow as a community. "People benefit from personal counseling, but they also need a community to be a part of and learn and grow together with." There are two restoration groups available; one for women and another for men. While Christ Family church offers six community groups, Swihart says those are not environments designed to focus on issues like addiction because not everyone in those groups is struggling with that.
"God helps heal and change people through His church, so we work hard to keep connected with pastors and offer training," said Swihart.
Churches and pastors can receive counseling training so they too may provide counseling to others. It's usually an eight-hour training day that includes lunch. The cost is $25 per person.
For more information call Christ Family Care and Counseling Center at (786) 530-3022 and visit them online at christfamilycare.org
By Keila Diaz, Florida Baptist Convention, February 5, 2019