Inaugural training webinar benefits pastors
 About 70 pastors representing a diversity of congregations from throughout Florida participated in the inaugural training webinar presented by the Florida Baptist Convention.
The one-hour webinar on Thursday, Aug. 18, 2016, was emceed by Tommy Green, Florida Baptists' executive director/treasurer, and featured Kevin Ezell, president of the North American Mission Board (NAMB), speaking and answering questions on the topic "Biblical Strategy for Reaching North America."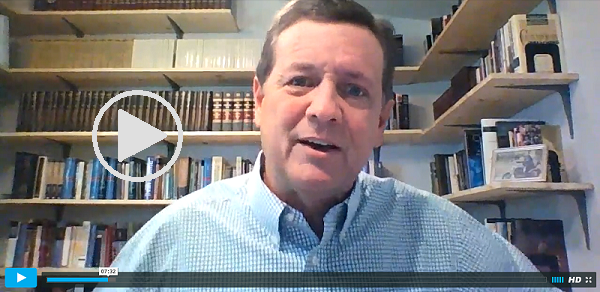 Ezell opened the webinar by stating that NAMB's goal is to "help every church be on mission. If you take an honest look at the SBC today, that's not the case. The majority of SBC churches are not on mission."
NAMB's two-fold strategy is organized around its SEND Network, "the church-planting side," and SEND Relief, "the compassion ministry side," with evangelism, chaplaincy, mobilization and other initiatives being a part of both of those components, Ezell said.
With an annual goal of planting 1,200 churches and acknowledging that the SBC loses 800 to 1,000 churches annually, the net annual gain is only in the range of about 200 congregations, Ezell said.
Less than 10 percent of churches in the SBC are engaged in church planting, Ezell said, explaining that out of 45,000 churches in the SBC, only 3,200 churches are sending (1,000 churches) or supporting (2,200 churches). He urged participants to consider leading their congregations to participate in the North American church planting effort by becoming a sending or a supporting church, with information available on namb.net.
"We are so thankful where we are, but we have so so far to go in church planting," Ezell said.
Bivocational pastors, such as Marino Martinez, who is a physician and also pastor of Primera Iglesia Bautista Hispana in Tallahassee, are vital in church planting, said Ezell. One Sunday morning, Martinez performed surgery before heading to his church to preach.
"We have to have more Marinos!" said Ezell.
Webinar benefits
The Ezell presentation was the first in a Ministry Coaching Webinar series planned by the Florida Baptist Convention.
"We hope this Ministry Coaching Webinar series can be an ongoing platform to provide resources and training to pastors across Florida," said Micah Ferguson, director of strategic initiatives for the Florida Baptist Convention.
Such webinar training "enables individuals to participate in quality training without the expenses of travel and the sacrifices of time away from their ministry," said Green.
After the initial live technology-based training presentation, each webinar "will be archived for future reference if a person could not join the live session," Green said. The Ezell webinar is currently available at http://flbaptist.org/video-biblical-strategy-reaching-north-america-webinar-dr-kevin-ezell/.
"By archiving them, we will begin to build an on-demand library of resources," Ferguson explained.
Webinar participants
A poll taken during the Ezell presentation highlighted various characteristics of those participating in Florida Baptists' first training webinar. Overall, participants represented suburban congregations (58%) greater than 10 years in age (88%), with most pastors (80%) aged 41 or older. Congregations represented a variety of "seasons of life," with 43 percent indicating a season of growth.
The specific survey findings are as follows (percentages are approximate):
Church context: 25%, rural; 58%, suburban; and 18%, urban
Participant age: 22%, aged 20-40; 40%, aged 41-55; and 40% aged 55+
Church age: 9%, church plant; 5%, aged 2-10; 43%, aged 10-49; and 45%, aged 50+
Church season: 20%, transitional, 43%, growth; 24%, revitalization; and 22%, stability
Future webinars
Already two additional Florida Baptist webinars are scheduled, with each featuring a key Southern Baptist leader focusing on a specific topic.
Two upcoming Florida Baptist training webinars are: "The Ministry of the Pastor in Cultural Engagement," featuring Russell Moore, president of the Ethics and Religious Liberty Commission, on Thursday, Sept. 15, 2016, at 2 p.m. EST; and "The Great Commission: Our Great Challenge," featuring David Platt, president of the International Mission Board, on Thursday, Jan. 19, 2017, at 2 p.m. EST. To register for the webinars, go to flbaptist.org/webinars.
By Margaret Colson, Florida Baptist Convention, August 24, 2016