These days when Janey Frost considers the concept of revitalization, the journey her church has taken over the last several months is the lens through which she filters the idea.
And what Janey has come to realize is that revitalization involves much more than meets the eye.
West Pensacola Baptist Church, where Janey serves as worship and women's ministry leader, is a small church in a lower socio-economic area. Over the past few years, the church has been in decline and struggled to keep its doors open. As membership and tithes continued to decrease, church leadership knew it was time to embrace revitalization in a very real way. And the Lord provided the church the perfect opportunity to do it – and for His glory to be revealed – through an old run-down metal building.
Janey described the 8,000 sq. ft., metal building as the hub of the church, housing the church office, fellowship hall and kitchen. Over the years, Janey said the building began to sag, shift and sink until one day, they decided to find out just how much it would be to build the structure back up and keep it habitable.
"Our insurance wasn't willing to take care of it," she said. "It would take almost $100,000 to have concrete pumped up under it and that still wouldn't fix everything."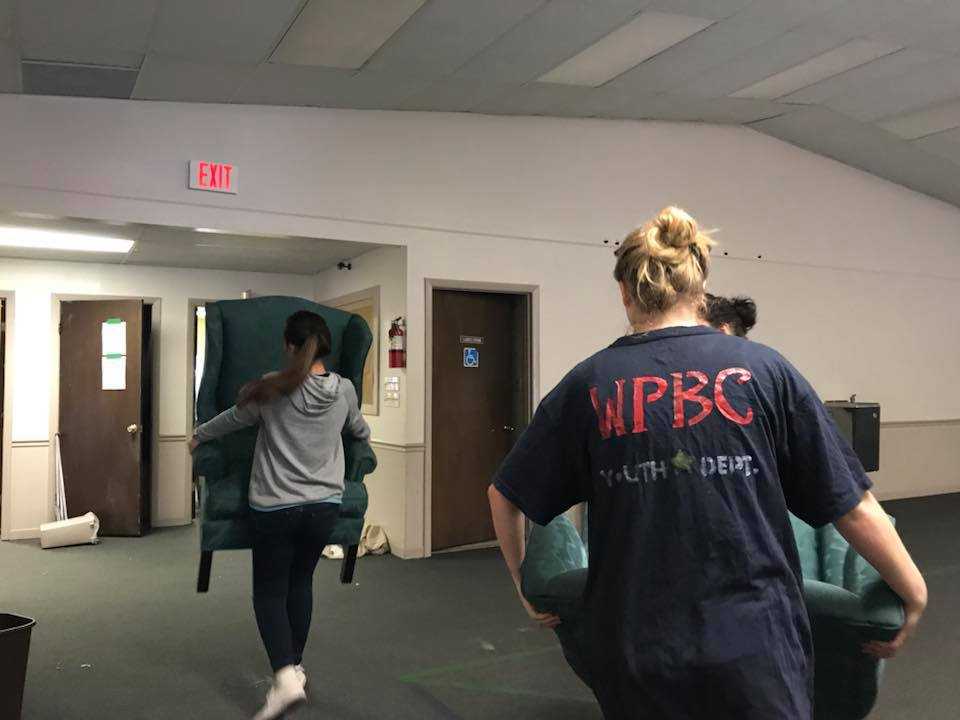 There was no extra money for such a repair and the church decided revitalization would start with making this change. In order to streamline ministry and expenses, they decided to move the office, fellowship hall and kitchen into another smaller building on the property that was used for Sunday school. By getting rid of things they no longer needed, they would have room to fit cozily inside the smaller building and let go of the metal one.
"We've been trying to hang on to the old," she said. "God showed us we needed to make changes for the Kingdom."
Janey said that almost as a joke, they began to ask God to take the building down for free after receiving demolition estimates between $30,000 – $50,000.
"It was the perfect storm of horribleness," she said.
Until one day help arrived in the form of a past member who knew of their dilemma and offered a solution. He said he had some friends who volunteered with Florida Baptist Disaster Relief who might be willing to help disassemble the building. When those volunteers came and sat with church leaders, they immediately jumped on board and demolition began within a week.
That was only the beginning of how God answered their prayer.
A Christian businessman in town saw what was happening at the church and offered to loan them the equipment they needed for free, even coming out to do a little work himself. In exchange, the church allowed him to keep some of the scrap metal and in turn, he gave a donation to the church. That scrap metal went even further because each week as workers turned it in, they would come back with checks for $100 each time.
"It's been amazing," Janey said. "We know revitalization isn't about construction but God started changing our hearts as we looked at our property as our hearts."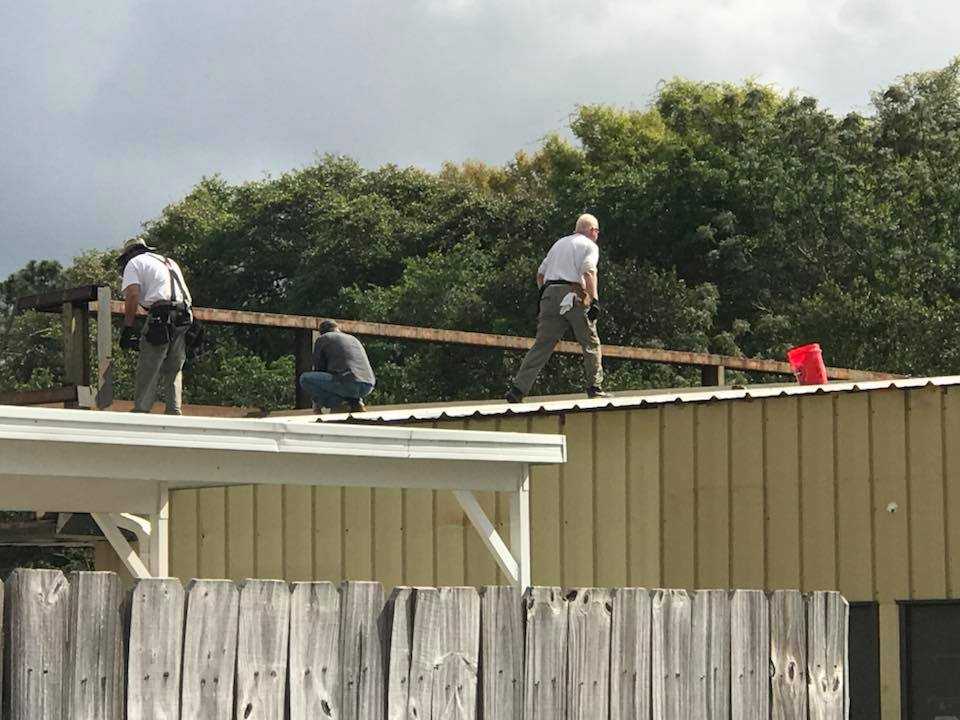 Janey said God has used this long and difficult process to change not only the outward appearance of the church but the inward motivations and desires of its members. She said when they truly got to the place where it was all or nothing, they asked themselves an important question: "Why are we here in this community if it's not to reach these lost people?"
Janey knows there are other small churches around our state faced with similar circumstances and afraid of what may happen next. West Pensacola Baptist has learned that with enough faith, the amount of the resources you have doesn't matter.
"We asked God for the impossible and He's doing it and we know God has us here because He keeps showing up," she said. "God still does impossible things but you have to give him what you have."
"It doesn't have to be enough – He says, 'Give me what you do have and I'll be enough.'"
By Nicole Kalil, Florida Baptist Convention, May 1, 2018