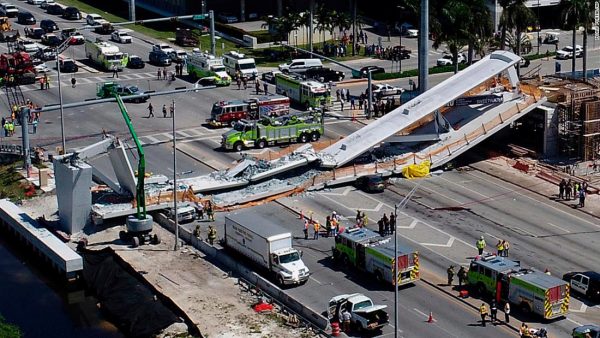 Florida Baptists minister to students after FIU bridge collapse
Classes resumed today after the collapse of a pedestrian bridge at Florida International University in Miami left six people dead last Thursday.
The 950-ton structure was undergoing final safety testing and repairs when it plummeted to the ground, crushing cars that were traveling busy SW 8th Street, also known locally as Calle Ocho. One construction worker working on the bridge and one FIU student were among the dead.
The $14.2 million bridge was to connect the campus with the neighboring Sweetwater community, home to thousands of FIU students. One student was struck and killed crossing that street last year.
Tommy Green, executive director-treasurer of the Florida Baptist Convention, noted the important role Baptist Collegiate Ministry on college campuses can play when tragedy strikes.
"Our Miami area BCM Director Ricky Bailey was contacted to serve as a Chaplain to hurting and grieving families," Green said. "He is a trusted spiritual voice on campus through consistent demonstrated ministry to the students."
As part of his ministry role at FIU, Bailey is currently serving as president of the university's multi-faith council, a body made up of representatives of many different denominations and faiths represented on campus. After the bridge collapsed, Bailey was asked to bring together a group of chaplains from as many faiths as were available to respond to the scene.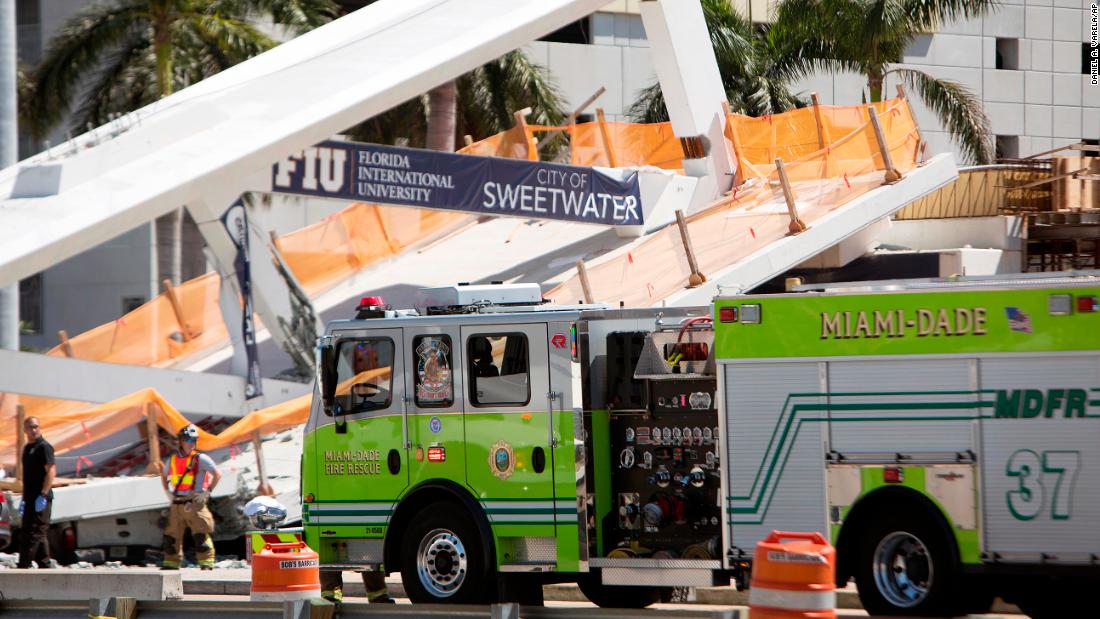 Bailey said that within two hours of the collapse, chaplains were there to pray with and comfort injured victims and witnesses.
Bailey also enlisted the help of area Florida Baptist pastors. One of them was Tommy Parke, pastor of City Church in Miami, a plant set to launch later this spring.
It was no accident Parke was someone Bailey reached out to. When Parke arrived at the location where families were gathering for information, he encountered an old friend, Carlos Rios, who was already there comforting the family of victim Alberto Arias. Through that connection, Parke was able to meet and truly minister to a family who had lost a loved one due to the bridge's failure.
"It was a reminder there are no accidents, only divine appointments," Parke said. "When your heart is to care for those in need, be willing to go – you never know what God is lining up for you."
As students return to campus and enter their new normal, there will certainly be additional ways FIU's BCM will be able to comfort hurting students and point them to the only true source of comfort.
"I am thankful for Ricky and our campus ministers who have a Gospel presence on our college campuses," said Billy Young, Next Generation Catalyst at the Convention.  "They represent Florida Baptists well and facilitate opportunities for our churches to engage on campus."
Noel Lozano, pastor of Turning Point Baptist Church located close to the FIU campus, was one of those that took advantage of the opportunity to help when Bailey reached out. Lozano, whose church has services in English and Spanish, was able to minister to Hispanic families in their heart language.
Green appreciates the ability of the Florida Baptist family of churches to come together when a disaster occurs.
"I am grateful to Florida Baptists for your commitment through the Cooperative Program to support Baptist Collegiate Ministry across our state," he said. "Your giving enabled us to be 'Right Beside' a grieving university community."
By Nicole Kalil, Florida Baptist Convention, March 19, 2018