Florida Baptist Convention Comes Right Beside Florida's Multicultural Churches
Hispanic Southeast Florida pastor thankful for FBC support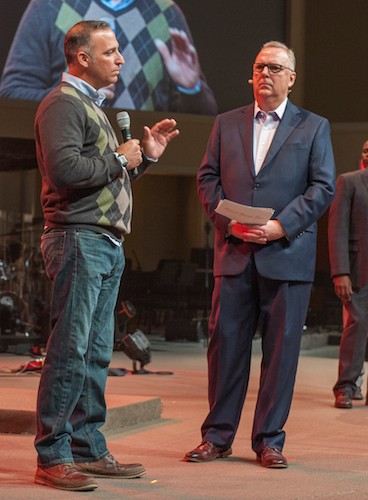 Messengers to the Florida Baptist State Convention held in Bell Shoals Baptist Church in Brandon had the opportunity to hear testimonies from multicultural pastors about how the Florida Baptist Convention and Florida Baptist churches have come right beside them.
One of those pastors was Alexis Estevez of Iglesia Bautista El Faro in Marathon.
Estevez's church and home were battered by the hurricane force winds of Irma leaving much repair to be done.
The church building was without electricity for a month and there was a significant amount of clean up that needed to take place, both at home and at the church.
Estevez said that he was pleasantly surprised to see Dr. Tommy Green, Executive Director, and Al Fernandez, Southeast Regional Catalyst, show up at his front door days after the storm ravaged the Florida Keys.
"It was beautiful to see the churches and the Florida Baptist Convention coming all the way to Marathon to help with cleanup," he said.
"They came and pulled damaged carpet, fixed fences and cleared yards."
Fernandez, said Estevez, was crucial in forming those partnerships.
Haitian church planter thankful for training opportunities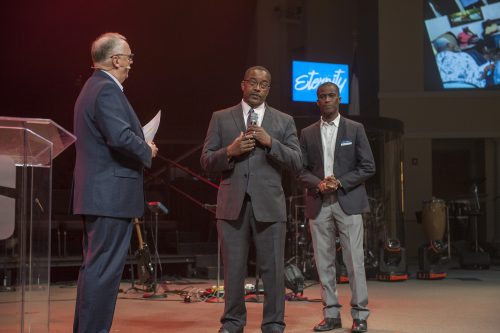 Israel Francois, of Celebration International Church, is a church planter working to reach first and second generation Haitians in Pembroke Pines.
He shared his testimony about how the Florida Baptist Convention came along side him to help the church reach two different demographics within the same cultural background.
"It's a difficult mission," he said.
However, Francois said he was able to attend Renovate Conference in Orlando thanks to John Voltaire, Haitian Church Catalyst, whose support helped him secure a spot.
Francois along with other leaders in his church are thankful for the opportunity to be better equipped to reach Haitians of all ages.
Multicultural pastor leads church to join Florida Baptist Convention
Walter Smith has been pastoring Oak Grove Baptist Church in Ebro for just a year.
Before Smith arrived however, the church was not a part of the Florida Baptist Convention.
"The previous leadership did not feel that the church needed to be a part of the Florida Baptist Convention but having grown up in a Baptist church, I understand how beneficial it is to cooperate with other Florida Baptist churches," he said.
With the help of black and multicultural church catalyst, Patrick Coats, the church became a cooperating church of the Florida Baptist Convention.
Smith said that Coats was essential in the process.
"Patrick organized a luncheon and during that luncheon the attending leaders and pastors saw the benefit of partnering with other churches for missions and ministry."
By Keila Diaz, Florida Baptist Convention, January 9, 2018