Disaster Relief – preparing for a hurricane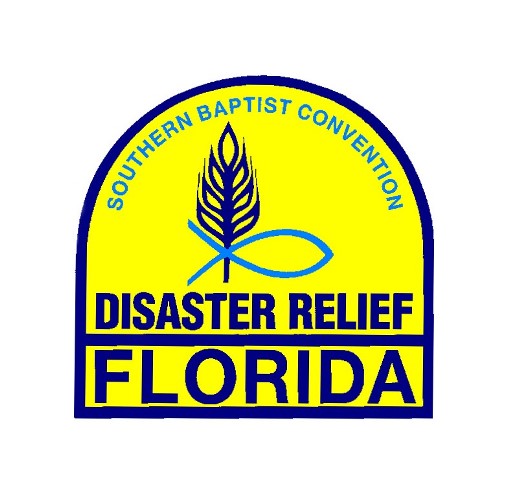 Hurricane season is far from over with experts at the National Oceanic and Atmospheric Administration expecting between 9-13 named storms.
Last year, First Baptist Church of Immokalee and First Brazilian Baptist in South Florida were able to mobilize and respond to needs in their community following Hurricane Irma.
In Immokalee, First Baptist Church set up a distribution area inside its gym and 200 members of the church formed an assembly line to bag food and cleaning supplies for residents.
First Brazilian Baptist in South Florida served 84,000 meals in the seven days following Irma. But even before the storm, pastor Silair Almeda and church members purchased 150 pieces of plywood to reinforce homes. The church also mobilized 400 volunteers to pack and deliver 2,100 food boxes to the Florida Keys.
While storms are not pleasant events, they grant churches an opportunity to minister to their communities. But your church has to weather the storm to be able to make a difference in the aftermath.
Before the Storm
Pray 
NAMB's Send Relief disaster guide encourages churches to create a "culture of prayer, individually, in small groups, and as the church gathers, for those caught in and those who respond to disasters."
Volunteer
Florida Baptist churches can send church members to be trained at one of the regional Disaster Relief training sites. Volunteers will be trained in roles like temporary childcare, mobile kitchens, clean-up crew, and more.
Delton Beall, state director of Florida Baptist Disaster Relief, encourages churches to become REDI churches. The REDI initials stand for Register, Enlist, Develop, Involve.
To become REDI a church must first fill out a registration form with Disaster Relief, enlist a leader to serve as the contact person between the church and Disaster Relief, develop a church site assessment to determine the best disaster response use of church building, and finally inform church members of the process.
Stock Up
Beall encourages churches to stock up on water and other essentials before the storm to be able to respond immediately afterward.
"Most people will have about three days worth of food at home and in high-density areas it might be less," Beall said.
Partner
Churches in disaster-affected areas will look for churches outside of the impacted area to form a long-term partnership with, according to Send Relief. As the churches in the affected community respond to needs they will need outside partners for support in the form of volunteers and physical resources.
Partnering with a local emergency response is also helpful, said Beall.
Communicate
If your church is disaster ready, communicate your status to Florida Baptist Disaster Relief by emailing drassistant@flbaptist.org and be ready to respond as the needs arise. 
When the Storm Hits
Respond
The North American Mission Board's Send Relief encourages churches to be ready with emergency survival kits to distribute after a disaster. For a list of what to include in the kits visit https://www.ready.gov/sites/default/files/documents/files/checklist3.pdf.
"If a church has DR trained volunteers they will know to mobilize and respond to people's needs," said Beall.
Inform
Before a hurricane makes landfall FBCDR will contact REDI churches in the cone of impact to develop a response strategy, said Beall. Churches who did not register as REDI can still help by conducting damage assessments of their church and communities and sharing the information with DR.
"The more you can share the better we can help," said Beall and added that "situational awareness is very important."
For more information or to become a REDI church contact Delton Beall, Florida Baptist Disaster Relief State Director at 904.200.9709 (mobile) or 800.226.8584. You can also email him at dbeall@flbaptist.org or visit the DR website www.flbaptistdisaster.org.
By Keila Diaz, Florida Baptist Convention, August 23, 2018