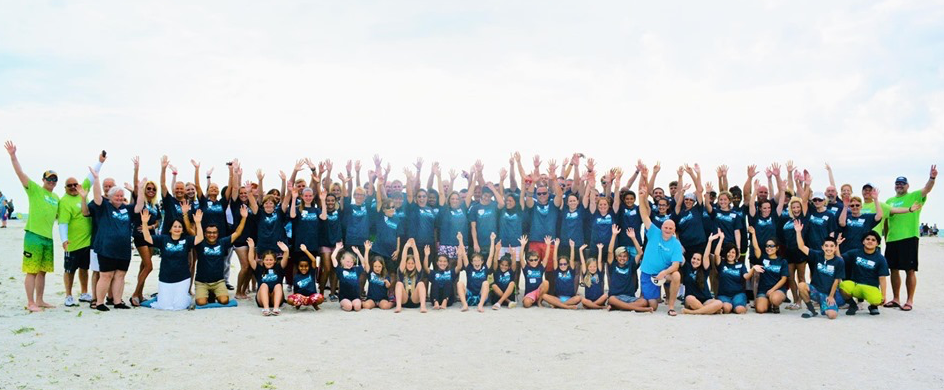 Baptism stories are pouring in from all across our Sunshine state from churches who baptized new believers to faith in Christ on Acts 2:41 Baptism Sunday.
One such church is Calvary Church with campus locations in Clearwater, East Lake, and Seminole. For Acts 2:41 Baptism Sunday, these three campuses came together as one church at Sand Key Park to baptize and celebrate the new life of 86 people.
"1 church. 3 campuses. 86 changed lives! Incredible move of God this morning and beach baptism tonight" said Jeremy Westbrook, senior associate pastor at Calvary Church.
"It is thrilling to get together for this beach baptism. We heard just great reports from all three campuses today that God moved, and we saw many people respond to the gospel, make commitments to Christ, and being willing to go public with that by being baptized" said William Rice, senior pastor of Calvary Church.
On its Facebook page, Calvary Church posted: "Jesus changes EVERYTHING. Last night was a celebration for the books. We loved seeing so many publicly declare their faith in Christ at the beach and so many people cheer them on! God is good and we are grateful – we have joy in new life today!"
Stay tuned for more baptism stories and share YOUR baptism story with us using #acts241 or tagging us in your posts!