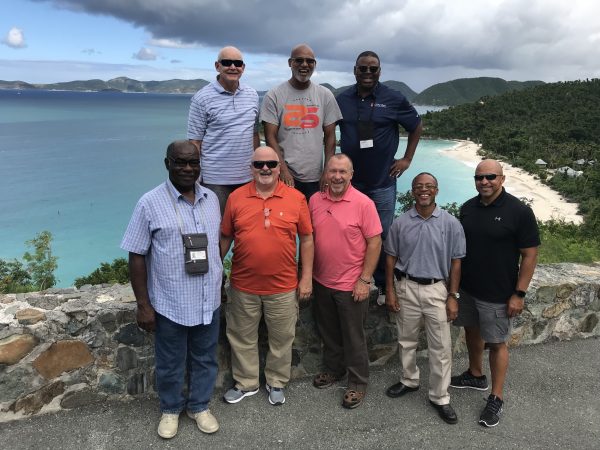 Bringing hope and help to the US Virgin Islands
Florida Baptists traveled to the U.S. Virgin Islands during the last week of November to bring discipleship training, family counseling training and stress management training to churches and communities.
Last year the islands of St. Croix, St. Thomas and St. John were devastated by Hurricanes Irma and Maria which hit the islands within days of each other.
"In June and July just after the hurricanes the islands were in panic mode," said Jeffery Singletary, Central Florida Regional Catalyst. "After the hurricanes there were 60 plus deaths…people were saying 'I can't do this anymore'."
Because of the devastation and hopelessness, Singletary along with other Florida Baptists traveled to the islands to bring training and counseling to the people.
From Wednesday Nov. 28th to Sunday Dec. 2nd the group worked with churches in three areas. Myles Dowdy, missions and ministries lead catalyst, led training and information sessions on family counseling. Lewis Miller, West Florida Regional Catalyst, led Sunday school trainings. Pastor Grant Hignight of Central Parkway Baptist Church in Orlando led sessions on assessing and managing stress.
"It was important to help them assess where they are [on the stress spectrum] and give them tools to cope," said Singletary.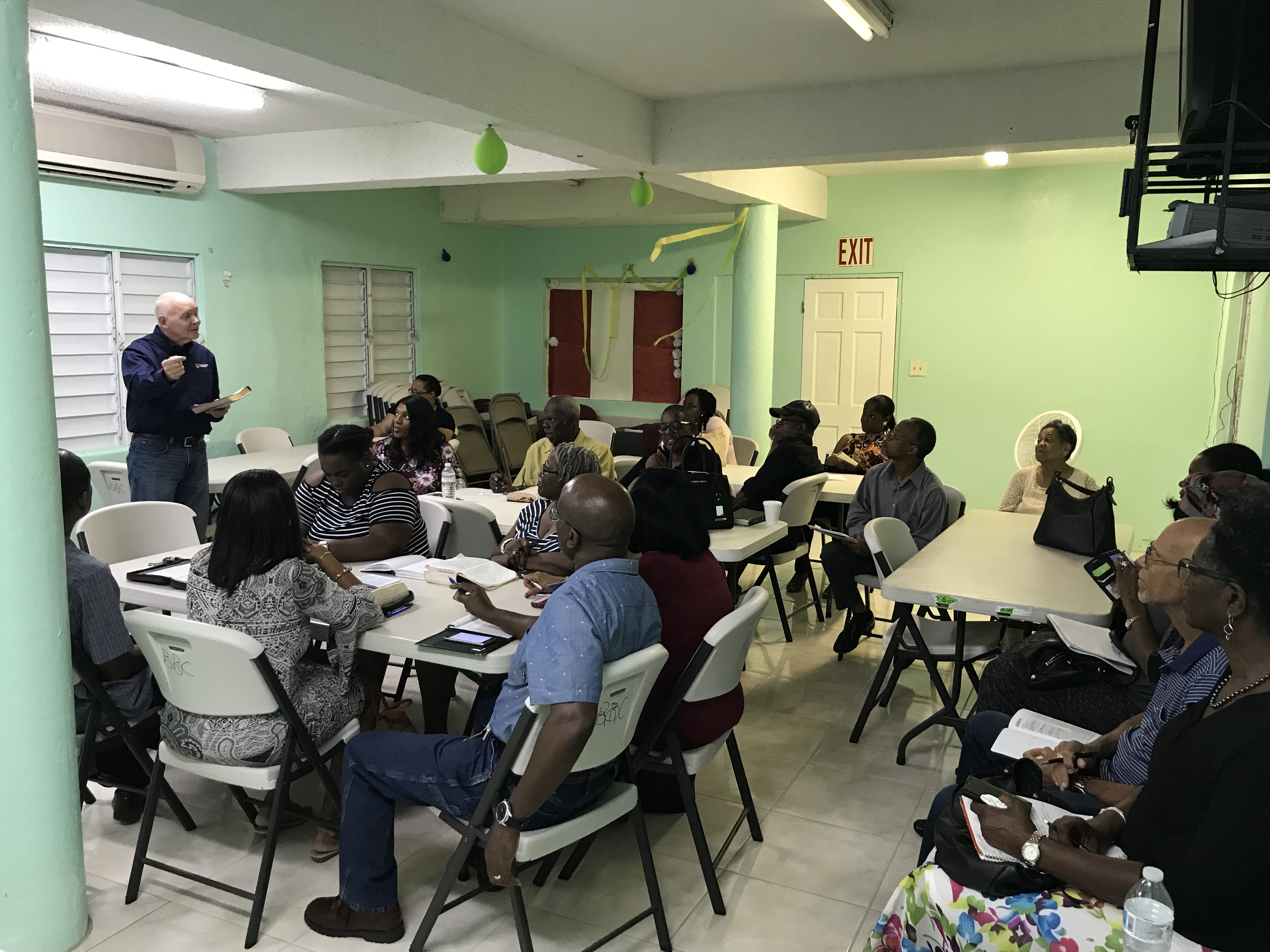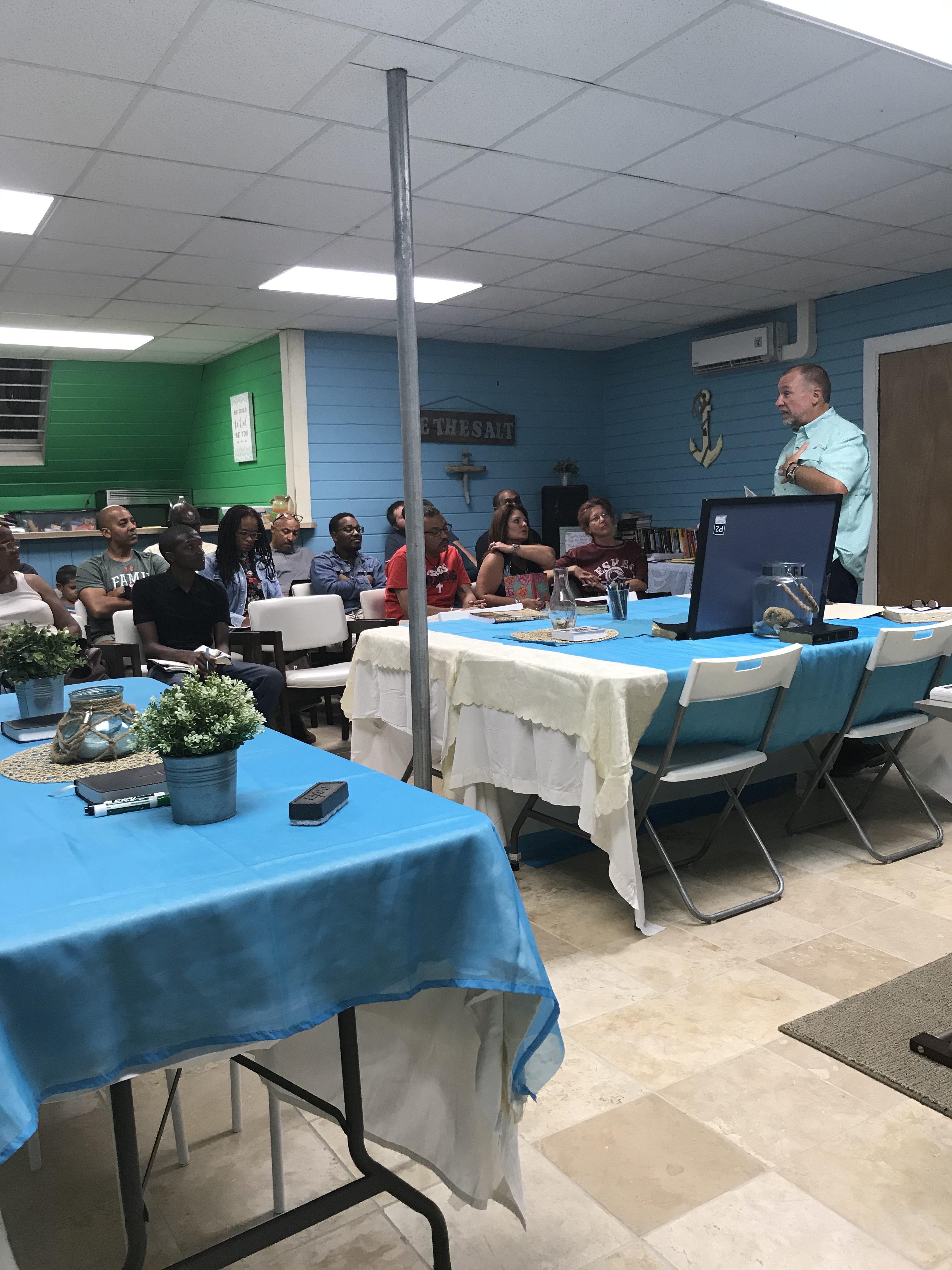 By Keila Diaz, Florida Baptist Convention, December 13, 2018